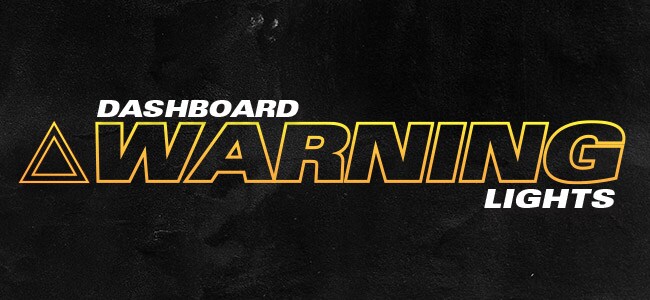 You're driving to work when some lights start flickering on the dashboard, and you're not exactly sure what the icons mean. Here is what some of the standard dashboard lights indicate, understanding that the icons can vary depending on the make and model of your vehicle.
Battery: This symbol indicates that there's a problem with your battery. It's best to shut down all non-essential electrical systems and have the battery checked immediately by a technician.
Engine oil: This is an important one, indicating the engine may be low on oil. You may see the icon when the engine is running or while you're driving. Immediately stop the vehicle as soon as it's safe to do so, turn the engine off, and let it cool before you check the oil level. If the light remains on, bring your car to a technician to get the oil checked as soon as possible.
Seatbelts: Safety first. You'll hear a chime and this icon will light up, reminding you to fasten your seatbelt.
Door ajar: This sign tells you that, somewhere, there's a door open. Find a safe place to pull over so you can make sure all the doors are secure.
Engine coolant: This light indicates that the coolant temperature is high and the car could be at risk of overheating. Pull over and let the car cool.
Anti-lock breaking system: If you see this, it means there could be some sort of malfunction. The normal braking system should work unless you also see the brake system warning light. Get this system inspected as soon as possible.
Front air bag: If this signal illumates, flashes, or remains on, that indicates a problem with your air bags.
Low fuel level. You're going to need gas, and fast. Find the nearest gas station as soon as you can to fill up on fuel.
If you see some of these lights on your dashboard, bring your vehicle into Elder Ford of Romeo for service. A quick, routine inspection can ensure your car is in safe driving conditions.
Hours
Monday

9:00 am - 8:00 pm

Tuesday

9:00 am - 6:00 pm

Wednesday

9:00 am - 6:00 pm

Thursday

9:00 am - 8:00 pm

Friday

9:00 am - 6:00 pm

Saturday

9:00 am - 3:00 pm

Sunday

Closed