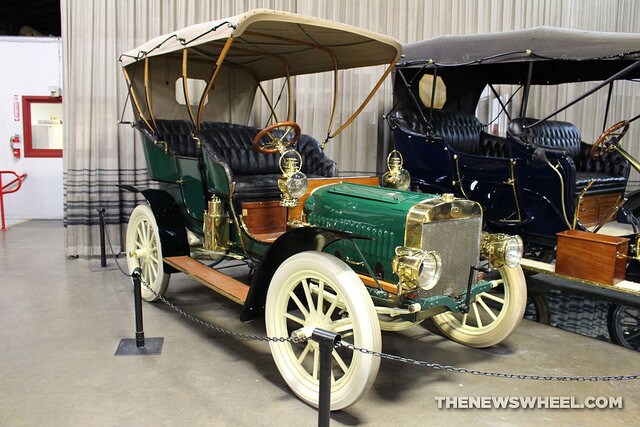 When it comes to American manufacturing, the Ford Motor Company is one of the oldest and most cherished automotive companies. It has a history as rich and versatile as its current lineup of vehicles.
Early Days
Henry Ford officially founded the Ford Motor Company on June 16, 1903. In his first factory, teams of two or three hand-produced each car with only a few vehicles being finished each day. After studying the manufacturing process and looking for ways to streamline it, Ford came up with the genius idea of what we all now know as the assembly line.
Assembly Line
With the assembly line, it broke down the Ford Model T's 3,000 parts into 84 steps, each performed by groups of workers as the vehicle was pulled down the line with a rope. This dropped the assembly time from 12 hours per vehicle down to about 90 minutes.
$5 Work Day
Even after creating the assembly line, the Ford factory was still suffering a high turnover rate. In fact, according to Henry Ford's book, it was as much as 378% at one point. This meant, a lot of time was wasted training new workers. To combat this, he increased his workers' pay from about $2.34 for a 9-hour day to $5 for an 8-hour day. This meant that Ford's own workers were able to afford what they were making and gave rise to a new, more mobile middle class.
Sharing the Savings
Once the assembly line was in place and he had a loyal workforce, Ford was able to save money. In turn, he passed those savings on to his customers. He was able to cut the price of a Model T from $850 down to less than $300. By 1927, a Model T was produced every 24 seconds with more than 15 million cars being sold around the world.
Henry Ford's legacy continues today at Elder Ford of Romeo. Stop by and see the latest innovative models that have evolved from 1903.