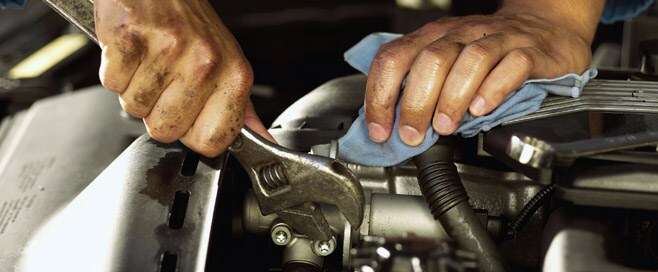 Regular maintenance is key to keeping your car running for a long time, and there are several things you can do every season to ensure your car lasts. Additionally, each individual season may require unique services, ranging from tire care to special tune ups. That's why we've listed some of the top tips for seasonal car care.
Spring
Spring is a mild season, though the weather is often wet and many cars need repairs after a harsh winter. You should do the following for the spring:
·

        

Check tire tread and pressure

·

        

Replace the cabin air filter

·

        

Replace the wipers

·

        

Top off your fluids

·

        

Check brakes
Naturally, you should get an oil change at this time as well. Many drivers prefer to do a bit of spring cleaning early in the year, wiping out salt and gunk and thoroughly vacuuming.
Summer
The heat of summertime can wreak havoc on your car, and there are several things you can do to prepare for this season. In addition to your normal oil change and inspection, follow these tips for summer service:
·

        

Replace the air filter to maintain performance

·

        

Flush the radiator

·

        

Check the battery (hot weather is bad for electrical components)

·

        

Have the transmission checked
You should also consider summer tires, which hold up in hot temperatures and have treads that last longer in normal weather than winter tires.
Fall
Another mild season, fall is usually the perfect time to prepare for the winter. Nevertheless, there are some important things you can do to get ready for the season:
·

        

Check the headlights

·

        

Replace belts and hoses as needed

·

        

Check the battery (if you didn't in the summer)
Winter
The winter season is the worst for cars. Dangerous driving conditions, cold weather, and road salt are all bad for you and your car. Here's what you should do:
·

        

Check antifreeze levels

·

        

Replace wiper fluid

·

        

Inspect spark plugs and wires

·

        

Get winter tires

·

        

Check alignment

·

        

Check brakes
We suggest winter tires because they provide added tread and they hold up in cold weather. If you switch between summer and winter tires, you may even be able to save in the long run because your tires will likely last longer overall (compared to all-season tires).
For any of your service needs, visit Elder Ford of Romeo. Whether you're preparing for the next season or you simply need some repairs, be sure to schedule your appointment today.