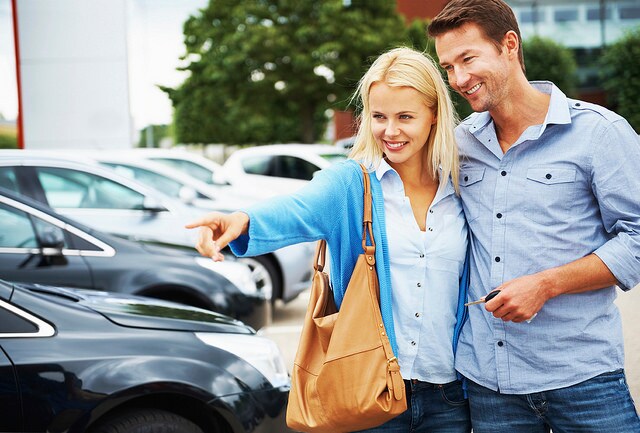 Why Buy Used at Elder Ford of Romeo?
Used cars are great for buyers looking to save money. In addition to affordable sticker prices and lower long-term costs, used cars are also great for a wide selection and practicality. Plus, with certified pre-owned models now available, you can buy used while still retaining peace of mind. Read on to learn more about the perks of buying used.   
Affordability
This best reason to buy used if for the affordable pricing. New vehicles lose large portions of their initial value in the first three years due to depreciation. Though this can be caused by accidents and wear and tear, the lower demand also causes prices to dip. When you buy used, you let someone else absorb this initial depreciation. Other costs tend to be less when it comes to used cars as well. Fees and insurance costs are lower thanks to a more affordable sticker price, and financing can also be less in the long run depending on the bank.
Selection
If you're looking for a specific style or feature, you may have to buy used. Models change drastically between generations, or new versions released every few years. Aside from looks, you may also want to get the most practical car possible. New cars come with loads of state-of-the-art features; however, you also pay extra for these. For a car to get you from point A to point B, consider shopping used. 
Certification
Certified Pre-Owned (CPO) cars come with the cost-saving benefits of a used car, with some added perks. CPO vehicles must meet certain age and mileage restrictions, and they also have to pass a rigorous inspection. These models come with a vehicle history report, and you can also opt for perks like roadside assistance or maintenance packages.   
These are three reasons to buy used: affordability, selection, and CPO options. Here at Elder Ford of Romeo we have a nice range of used vehicles available-come by today to find your dream car.
If you're in the area and you haven't visited
Elder Ford of Romeo
, we're located at
Van Dyke @ 29 Mile Road
Washington
,
MI
48095. Give us a call at
(877)365-2178
!